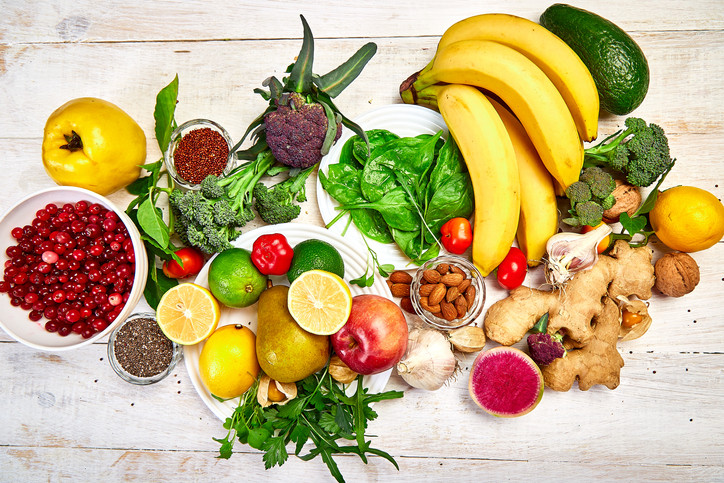 The vitamin and supplement aisles or shelves can be a very overwhelming place for any parent, especially when it comes to deciding which supplements are best for their kids.
As much as we would love our children to eat broccoli and salmon, the reality is quite the opposite. Many of our kids are often picky eaters, which can make meeting their nutritional needs a bit more challenging. Our goal as any parent is to ensure we provide our kids with all the vitamins and minerals needed to thrive and grow through diet alone, optimizing their growing body and minds. But, often certain circumstances and time constraints make that difficult to achieve, so my top recommendations as a Naturopathic Doctor and mom to two young growing boys include:
Multivitamin. A good Multi vitamin acts as an insurance policy, filling in the nutritional gaps that many picky eaters may face. Some kids may not be getting the required amounts of vitamins and minerals that a young growing body needs. Additionally, if your child is on any kind of restrictive diet ( Like dairy or gluten free, vegetarian or vegan for instance) or on certain medications, there may be concern for nutritional values and daily requirements not being met. Kids Multi Vitamin Spray contains a broad range of vitamins to provide your child with a solid base. It is a quick and easy way to administer these vitamins and is non GMO and Gluten free.
Make sure you consult with your health care provider if you have any questions about your supplement regimen.
Probiotic. Supporting your child's immune system starts in the gut, and a probiotic is a very gentle and effective way to support both gut health and immune function. 70% of our immune system is housed in the gut, so as your child grows, it is important to support their gut flora through a multi strain probiotic. Probiotics have been shown to help with many aspect of a child's health. Probiotics not only help with immune function, but they can also help with a child's digestion helping to limit tummy troubles and regulating their bowel movements, along with improving mood and mental health concerns.
Omega 3 Fish oil. Supporting your child's cognitive ( brain) health can be done through supplementing with EPA and DHA, both found in a good quality omega 3 fish oil. Obtaining enough Omega 3 through diet alone may be quite difficult for kids who don't particularly love salmon or other fatty fish, and as a result, many kids aren't reaching their daily requirements. By supplementing, you ensure that both EPA and DHA are formulated in specific ratios for maximum benefit. For those children who prefer a plant based option, there is one available. Bonus: Omega 3 also helps with inflammatory concerns such as eczema or other skin conditions commonly seen in children.




Kids Calcium with Vitamin D and K2. Support your child's growth, development, bones and teeth with a good quality supplement. In today's world especially, where people are opting for dairy free diets, it may pose as a challenge to get enough Calcium. Calcium strengthens bone and teeth development while added vitamins and minerals support additional functions in the body. Vitamins D3 & K2 work together to help with calcium absorption. Vitamin D also supports immune function and overall health.
These are a few of my top recommendations, but of course each individual child's needs are different and vary depending on their given diet and requirements. If your child is vegetarian, you may think about supplementing with an Iron additionally. As mentioned above, speak to a health care provider about your individual situation, and opt for formulas without added sugars, artificial sweeteners, colors, flavorings or preservatives.