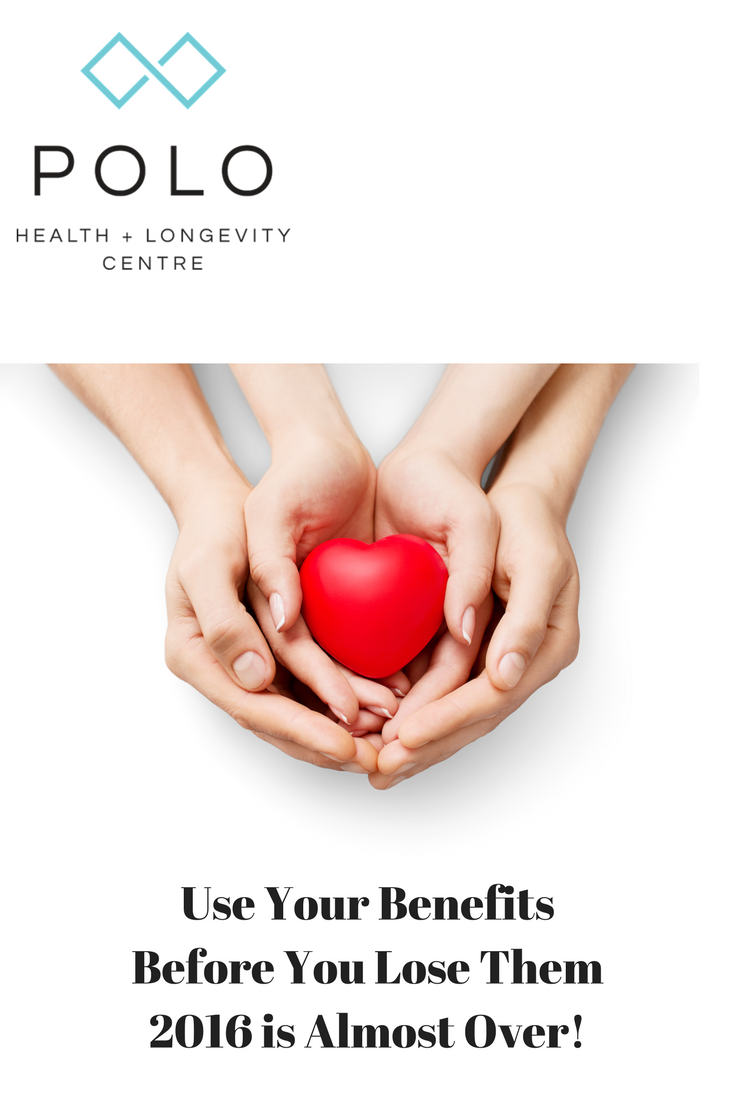 It is hard to believe that the end of 2016 is almost here. With the close of another year, this is an excellent time to remind you to use your benefits ... before you lose them! This is also a great time to remind you about all of the services Polo Health has to offer, and how we can make you feel good throughout the holiday season and into 2017.
- Avoid the New Year rush and jump start your weight loss today. We offer Naturaopath supervised weight loss programs and hormone balancing;
- Get rid of built up waste with a colonic: now just $85.
- Get your skin holiday ready with our Medical Aesthetics services - Botox, Fillers, Microneedling, Microdermabrasion, Chemical Peels, Latisse, Clarisonic, IPL Laster and PRP (not currently covered by your benefits).
- Get an energy and immune boost with our IV Therapy. You need it this time of year!
- Address the underlying emotional causes for your mood, disordered eating or illness. Make an appointment with our Clinical Counsellors.
- Try Accupuncture and cupping for a variety of conditions. It will make you feel great, and improve your health.
- And more including pain management, childhood disorders, women's health and skin conditions.
There are so many great reasons to come in and see us! Book your appointment now to avoid disappointment. We book up fast at the end of the year, as so many people know just as you do now that benefits are running out! Call our office. 604-544-7656.

Here's to your health, always!

Dr. Allana Polo & The Polo Health Team