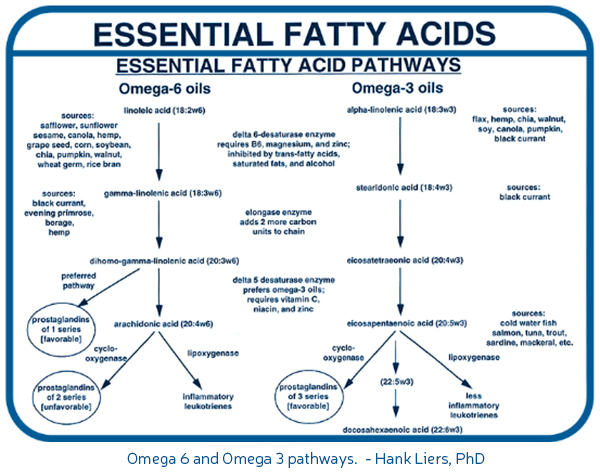 With tons of supplements on the market, it can be difficult to determine what you need, the brand, the dose, and how long you should be taking it for. When we usually think of fish oil, the sensory effects like taste and burp back are huge considerations when choosing a fish oil brand. With all this in mind, why is fish oil so heavily recommended? Whats the Dish on Fish oil?
Fish oil has been a health recommendation for many years. It is often recommended in conditions ranging from skin health such as eczema, psoriasis, and dry skin to brain health, cognitive improvement/development, ADHD and depression as a therapeutic intervention. Our body has anywhere from 30-60 trillion cells, and each cell has a membrane that is composed of fat and protein. The fat composition in our diet has a tremendous influence on the fat in our cell membranes, which in turn has an influence on our skin, eyes, brain, joints and so much more.
In today's culture, omega 6 fatty acids are in everything we consume. Packaged foods and conventional cooking predominantly utilize grape seed, palm, soy and vegetable oils which are sources of omega 6 fatty acids. The Standard American diet (SAD) is high in animal foods such as beef, eggs, pork and chicken, and low in cold water fish, nuts and seeds. This leaves many people deficient in omega 3 for a variety of reasons. Omega 3 fatty acids are an essential fatty acid, which means that our body is unable to produce it. A diet that is high in omega 6 fatty acids, such as the SAD, means that we are consuming 20X more omega 6 than omega 3.
Just as with everything in our body, the ratio of fatty acids, proteins, neurotransmitters, and hormones need to be balanced for us to be feeling good and in homeostasis.
So this does not mean that Omega 6 fatty acids are bad, but it means that our high consumption is changing the ratio of essential fatty acids in our body which can show up as inflammation. This inflammation is not referring to pain inflammation, but inflammation on a cellular level. When we consume nutrients and foods, they need to be processed, assimilated into membranes and, converted to other end products. This requires enzymes, but also messengers called prostaglandins. These messengers on the most basic level, tell our body whether we should induce inflammation or reduce inflammation. Thus, this can show up as dry skin, eczema, dry eyes, stiff and painful joints, trouble focusing, poor cognitive function (memory) and depression. What do all these conditions have in common? They are all inflammatory!
If you were to try and consume enough dietary omega 3 for a therapeutic effect this would mean eating 5 servings of salmon or 27 servings of tuna a week (per 3oz serving.)
If you choose plant sources of omega 3 fatty acids the EPA and DHA omega 3 fatty acids need to be formed in the body from alpha-linolenic acid (ALA). Depending on your diet, and if omega 3's need to be increased to therapeutic levels, it can be difficult to achieve this from diet alone. This is because the delta-6-desaturase enzyme that converts ALA to SDA which goes on to eventually form the omega 3 fatty acid EPA, is inefficient and is also used in the omega 6 pathway. Thus, a diet high in omega 6 fatty acids, makes it difficult to achieve high omega 3 levels in the body from plant sources that require the conversion of ALA to EPA.
Remember, your body cannot make omega 3 fatty acids. There are two main forms of omega 3, EPA(eicosapentaenoic acid) and DHA (docosahexanoic acid.)
They are both omega 3 fatty acids, but they serve different roles in the body. For example the most abundant fatty acid in the brain is DHA, which is why consumption for kids and teens is so important for brain development. EPA alternatively, is typically used for reducing inflammation and may also be used in brain health for inflammatory conditions such as memory and depression. Regular consumption is key, because omega 3's are not drugs, they are essential nutrients. It takes time for them to assimilate into your body and change the profile of your cells. Understanding how diet may influence your omega 3 fatty acid profile, the type of fatty acid that is best for you and the dose are all conversations you can have with your Naturopathic Doctor. Just as you would consume Vitamin C to prevent scurvy, remember, Omega 3's are also essential!
Written By: Dr. Mashael Mawji, ND
BSc. FNH (Hon)