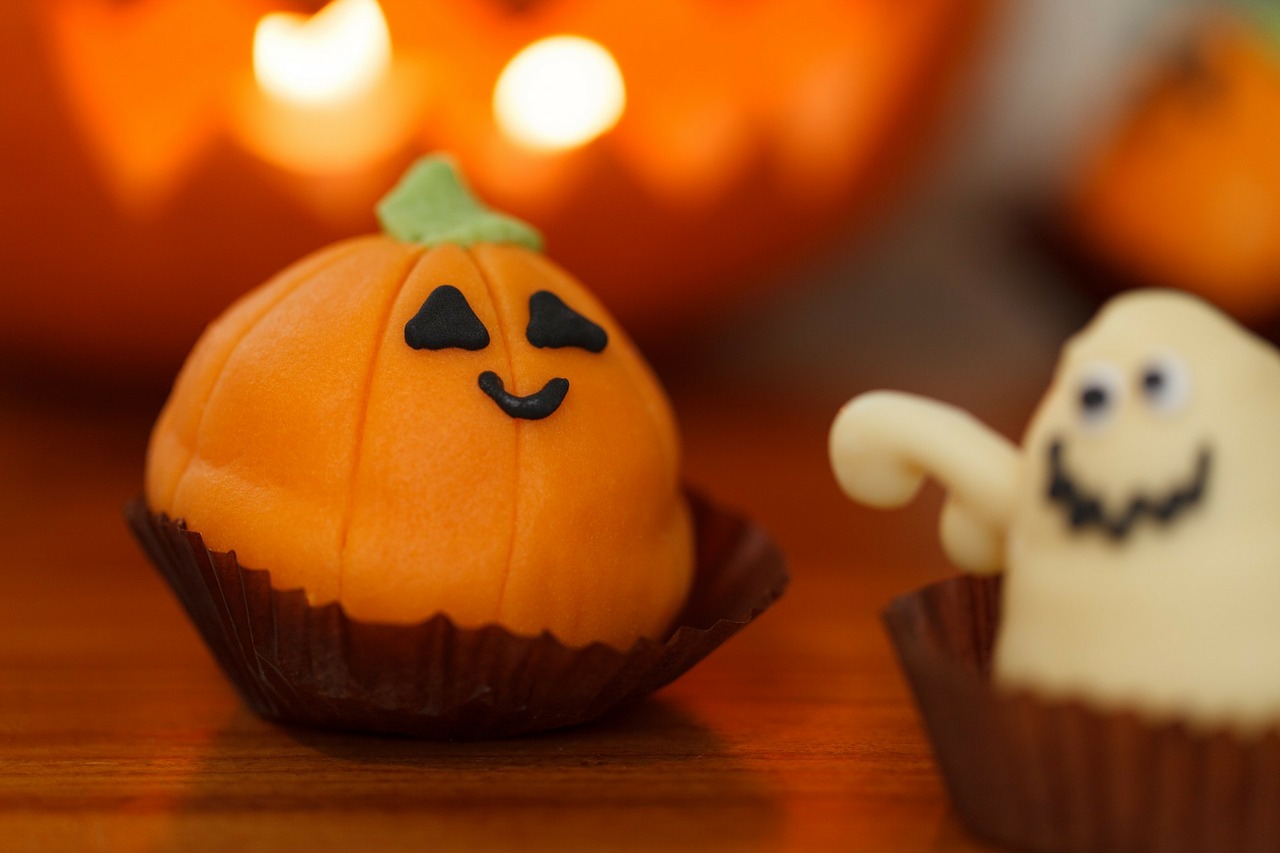 Halloween is just around the corner; for many kids and adults alike it has become a holiday that offers an excuse to eat candy - lots of it.
So what's wrong with all of that sugar? Lots, actually, including increased risk for diabetes, heart disease and cancer, mood-altering effects and suppression of the immune system. You know how kids can seem to bounce off of walls when they have too many treats? Sugar is supplying them with artificial energy but what goes up, must also come down. The sugar crash post-Halloween should give us all concern. Here are some of the worst offenders, which are chock full of glucose fructose, dyes, colouring, sugar (of course) and no nutritional value like fiber and protein.
Candy to Avoid:
Candy Corn
Twizzlers
Crispy Crunch
Starburst
Skittles
Butterfinger
Caramilk
What can you do instead of indulging, or letting kids indulge in the treats? You can choose healthier alternatives to candy. We'll share a few ideas with you here. And if you are going to have a few or many (we know it's hard to resist), there are some less sinful choices. We'll give you the lowdown on that too.
Healthier Alternatives:
Real Fruit Gummies
Glosette Raisins or Peanuts
Seaweed snacks
A Juice Box (100% fruit)
Apple Sauce in pouches
Lara Bars
Cliff Bars (they even make mini ones)
1 bag Skinny Pop Popcorn
The switch technique: Ask kids to save a few of their favourites and then turn in the rest in exchange for a toy instead. Donate the unused candy items.
And if you really must indulge, try the least sinful of the bunch:
3 Musketeers
At 63 cals a small bar, it also isn't filled with caramel or peanuts. The inside is lighter and fluffier and therefore has less sugars and calories than other candy bars.
Tootsie Roll
At 50 cals a roll, it can satisfy the chocolate fix with fewer cals than a chocolate bar
Peanut M & M's
At 90 cals a pack, these peanuts are loaded with protein and fats that keep us full and energetic plus fiber in the peanuts make it a better choice than plain M & M's
Reese's Mini Cups
These have 88 cals for 2, fewer calories than a Reese's cup. Plus the small wrapping makes it harder to open (so you might eat fewer). The peanut butter provides protein
Raisinettes
At 67 cals per serving, the sweetness of the raisins give you a sugar fix, plus the fiber in raisins make it a healthier choice
Kit Kat Chocolate Bar
Each has 70 cals. The wafer middle gives you a satisfying crunch, with less calories for a lighter choice
Crunch
With the rice krispy pieces it is a lighter option and comes in at only 60 cals
For adults, those little candy bars can haunt you everywhere - at the grocery store they beg to be bought, someone has put them out at work. Because they are little, you think one, two or a dozen can't hurt! I was on Global TV recently sharing how many calories are in some of your favourites, and what you have to do to burn those excess calories off. In case you don't want to add 150 situps and 490 Jump Rope Jumps each time you reach for 2 bars, it's best to keep them out of your sight and reach as much as possible.
If you do plan on indulging, be sure to increase your vegetable and water intake pre and post Halloween, and to increase your level of activity to counteract increased calorie consumption. Get plenty of sleep as well to support your immune system, which will take a hit with all of that sugar. Post-Halloween get right back on track with a balanced and healthy diet.

Do you have a candy soft-spot at Halloween? What are some of your strategies for avoiding a sugar-overload in your house?