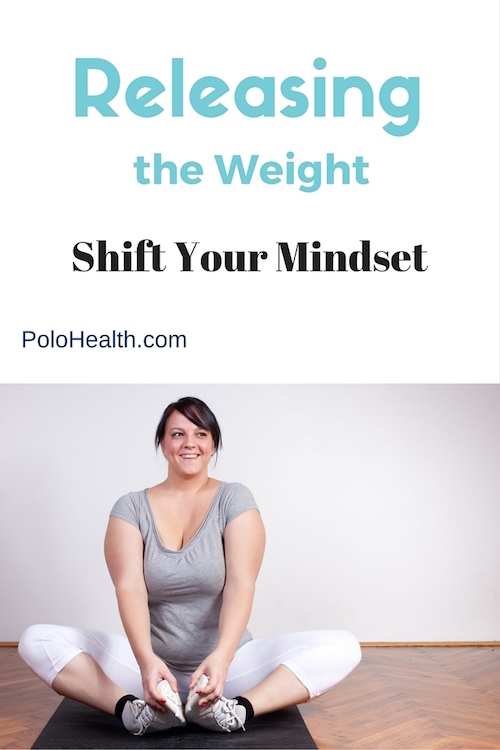 By Dr. Allana Polo, N.D.
A good friend of mine and I had a discussion about this topic, and I can truly say this was an "A-HA" moment for me. It makes so much sense and is so inspiring and motivating, I just had to share the concept with you to help us better understand weight and weight loss. This post is about changing your mindset about weight loss, along with dealing with the judgement from others that comes when you mention you are "losing weight."
Weight "Loss" has a negative connotation. Loss itself has a negative meaning. It suggests you have no control over what has been done. You lose your keys, you lose the remote, you lose your favorite scarf, and as a result you lose your mind! This word not only denotes a lack of celebration, but it amplifies a total lack of control. When you lose something, it is without thought, intention and usually more often than not, by accident. You lose something, you don't know where it went, you are often upset and bothered. Why are we using this word to support a change in weight!?
The choice to drop pounds is a very intentional one, a process that requires strength, determination, hard work and, in fact, complete and total control. The highest level of control actually. This should be celebrated with positive words and denote that YOU are the one that made the change and success happen. Perhaps if we did this, weight loss wouldn't be viewed as such a negative thing and in fact, more people would celebrate it as opposed to pass judgment, when you are able to relay how proud you are of the results. It was by choice, intention and control.
Releasing the weight is a much better expression in my opinion. Why? Because it is a personal choice, that you have decided that you no longer want to hold on to the excess weight you have on your body, and have consciously decided to release something that no longer serves you or benefits you in your life.
I have chosen to release the weight. Release the shame, release the burden that comes along with being overweight, release the stress and emotion linked to the weight, release the physical heaviness from your shoulders. Release is such a positive word, letting something go is so refreshing and unburdening and freeing. It means releasing something into the universe that you are letting go of and all that comes with it.
What have you been doing? "I am changing my body". I have decided to change the shape of my body. Again, you are in control of your shape and wanting to change what the shape looks like as opposed to losing the weight.
Numbers are merely that, it's a number. Yet we are so controlled by this number. Nobody cares if the 1.5L of water you just drank weighs 3 pounds, or that you haven't had a bowel movement in a couple days, or that you ate a large meal and have the weight of the food in your stomach. People are judged by a number and a loss of that number dictates success.
We need to change the focus and take control back of the intention and work and dedication and power it takes to embark on a weight releasing journey. Are you with me?