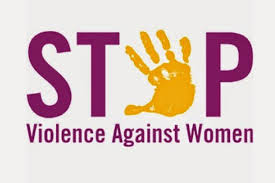 The week of April 18-25 is designated as 'Violence Against Women Awareness Week' and you will see purple lights in Polo Health + Longevity Centre as well as several businesses in downtown New Westminster. The Purple Lights campaign is put on by Monarch Place Transition Place – a transition house for women and children fleeing domestic violence under the organization W.I.N.G.S. (Women in Need Gaining Strength).
This week long campaign is held to bring awareness of the impact of domestic violence on women, children, families and ultimately on the community of New Westminster. Every year the mayor of New Westminster makes a declaration in City Hall that New Westminster stands against Violence against women and as a community will support women and children fleeing domestic violence. The week culminates with a vigil on the steps of City Hall.
COME AND BE A PART OF CHANGE IN OUR COMMUNTY!
Given the statistics of domestic violence, this proclamation may seem like a small action in the face of such an overwhelming problem BUT all change is incremental in the beginning. The phrase "nothing changes until something changes; once something changes, everything changes" certainly applies here. By bringing awareness to the need for services for women and children, we as a community begin the process of meeting those needs.
You can support the Purple Lights Campaign by making donations directly to Monarch Place or you can leave a donation with the receptionists at Polo. Also, please consider joining us at the vigil on April 25th 2016 at 5:30pm on the steps at New Westminster City Hall
There are strings of Purple lights available for a donation of $20 and bracelets are available for a donation of $1.00 at Polo Health + Longevity Centre.
Two of the clinical counsellors who work at Polo Health + Longevity Centre also work at Monarch Place. Marianna Kavanagh is a Child Support Worker and Margaret Hearth is a Multicultural Outreach Worker. Both of these counsellors have also worked to facilitate groups for women. Bringing the skills of working with families in crisis into their repertoire in working at Polo is yet another aspect of meeting the vision of Polo Health + Longevity Centre – to provide multidisciplinary, holistic care to the community.