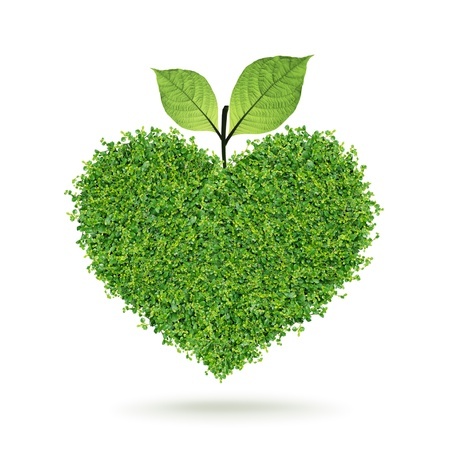 Our own Dr. Andrea Gansner will be talking about skin health at the upcoming Wellness Show in Vancouver. What a great event for learning more about bringing health into your life. We are pleased to share wth you some tips for the Holiday Season, provided by other practitoners and businesses involved in The Wellness Show.
Traditionally, December 1st kicks off the official beginning of the Holiday Season. This is a wonderful time of the year filled with family gatherings, parties, special events and wonderful food and drink. However, there can be stress associated with this time of the year. For some, stress and tension between family members and friends becomes more prevalent. There is also the temptation to spend more than we had planned on gifts and end up with huge credit-card bills in January. Additionally, we exercise less, eat and drink more throughout the month of December, leading to holiday weight gain.
We asked some of our 2016 Wellness Show exhibitors to share some tips to help you get through the holiday season unscathed. Here are some Healthy Holiday Tips from all of us here at The Wellness Show:
Get plenty of rest: Sleep-deprived bodies tend to gain weight more easily. This means not having alcohol later in the evening as it disrupts your sleep flow; avoid caffeine later in the day, and also foods that are high in protein, since your body has to work harder to digest them.
Alcohol in moderation: When you decide you want a glass of wine or a rum-and-eggnog, drink a large glass of water first. For a festive cocktail, we love this holiday-themed Matcha Madness Martini, made with green tea powder from My Matcha Life. Matcha has been proven to aid in weight loss as it is packed with antioxidants and may also help to reduce stress.
Keep your exercise routine: Even if you're too busy to hit the gym or your yoga class, you can still exercise in other ways. Go for a brisk walk with the family or hike up in the hills in search of a Christmas tree. Lift bags of groceries! If you can stay active 3-4 days a week throughout the month of December, you will be light years ahead of those who don't, says Jennifer Browne of Fresh + Fit Vancouver. And you'll already be in a great routine in time for January's inevitable health kick.
Portion control: Everything over the holidays looks delicious and we want to eat everything, says Kim Szymanski, in-house nutritionist for Nesters Market. The trick is to take smaller portions and then you can try a variety of foods.
Eat a good breakfast: It really is the most important meal of the day! On days when you have a party to go to, feeling full of good, healthy foods will help you to stay on track at the buffet. These Banana Walnut Chocolate Chip Muffins are refined sugar free, vegan, and gluten free. The recipe comes from our friends at Hooray Truffles. As a bonus dark chocolate is packed with antioxidants and may help with depression.
Supplement: With the lack of natural light and the incessant rain this time of the year, it's easy to get a case of the blues. Try supplementing with Omega-3 fatty acids (found in fish oil, avocados and Alligga Flaxseed cooking oil) and Vitamin D. Great for your brain, and will elevate your mood!
Tame the frizzies: Cold, dry winter air can play havoc on our hair at a time of the year when we really want to look our best! Here's a tip from Carina Organics: Warm water opens your hair cuticles, enabling shampoo and conditioner to enter so that it can do its job. On the downside, too much heat can strip your hair of its natural oils and cause frizz. It will also leave your cuticles open, making them more susceptible to damage. A better idea is to start your shower with warm water and finish with a blast of cold. This helps to close the cuticle after you have washed your hair and seals in the moisture from your conditioner. It also helps to use a leave-in conditioner, such as Carina Organics Sweet Pea Leave-In Conditioner.
Moisturize: Our skin also suffers in the cold, dry air. Argan oil is truly versatile and can be used in many ways as a simple solution for all your rehydration needs, says Elizabeth Lesztak, Pharmacist at Pure Pharmacy. Naturally rich in antioxidants, essential fatty acids, vitamins and minerals, it can be used as a facial serum, or add a drop to your favourite foundation or bronzer to add a more dewy glow to your holiday look. You can also use it as a hydrating exfoliator for dry lips: add a few drops to a sugar scrub, gently massage on the lips and rinse off. Instant silky smooth lips!
Give the gift of experience: It's easy to get caught in the 'need more stuff' trap, but it creates more waste and is not good for the environment. Set budgets around Christmas gifts and stick to them. Consider giving the gift of an experience rather than an object; take your loved ones skating on an outdoor pond and bring along a thermos of hot chocolate. Time and attention are also powerful gifts focus on fun!
Plan healthy meals in advance: When your schedule heats up in December, making sure that you are getting healthy meals on the table can be a big challenge. Take some time earlier in the month to plan, shop for and prepare healthy dishes that you can freeze. All you have to do is take one out and pop it in the oven. Alternatively, create pre-bagged and frozen ingredients for your slow cooker. Soups, casseroles and stews are all great options.
If healthy living is on your 2016 to do list, we'd love to see you at the Wellness Show!
The Wellness Show, Western Canada's biggest trade show dedicated to holistic living, takes place from February 12 to 14, 2016, at the Vancouver Convention Centre East, Exhibit Hall B & C, 999 Canada Place in downtown Vancouver. Tickets are $14.50 General Admission, $12.50 Seniors 65+ / Students with valid ID, $6.00 Children (5 and under free), and $30.00 3 ­ day pass. Tickets will be available online at thewellnessshow.com, or at the door.
Photo Copyright: sarunyufoto2010 / 123RF Stock Photo