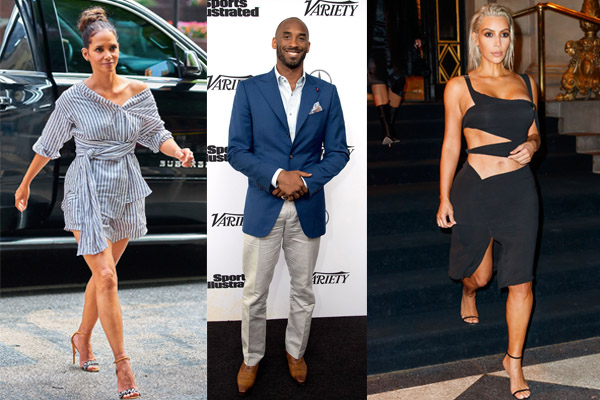 Halle Berry, Kim and Kourtney Kardashian, Kobe Bryant, Gwyneth Paltrow and Vanessa Hudgins... What do these people have in common (besides being gorgeous, rich, celebrities)? They are all shouting from the rooftops how they've never felt (or looked) better thanks to the popular eating trend-- The Ketogenic Diet.
The Ketogenic Diet and Intermittent Fasting have taken over the health and fitness world with promises of rapid weight loss without restricting calories-- who doesn't love a diet where you aren't going hungry? Those following the program are touting improved energy, mental clarity, regulated blood sugar levels and a rapid drop in blood pressure among other benefits.
Chances are you know someone who is raving about the Ketogenic Diet or Intermittent Fasting. It's hard not to jump right in when so many people are seeing such success, but how do you know if these eating trends are right for you?
Thankfully New Westminster Naturopathic Physician and weight loss expert, Dr. Allana Polo, is here break down who should try and who should steer clear of Keto and Intermittent Fasting!
Dr. Polo's Take on Ketogenic Diet and Intermittent Fasting- What it is, who it works for and who should steer clear:
The Keto Diet is all about getting your body into a state of "ketosis" which is an efficient fat burning state. You shift your calories to a high fat, moderate protein, low carb diet where your body no longer runs of glucose for fuel, but rather fat for fuel.
Who Keto Works For: Keto is perfect for someone who wants rapid weight loss, hates to be hungry, is tired of counting calories, is ok sticking with the recommended foods without cheat days to keep body in a state of ketosis (aka no going back and forth between carbs and no carbs), is a big meat eater and loves foods high in healthy fat like salmon, avocado, nuts and coconut oil fat. People who love planning meals ahead of time and experimenting with new recipes will love the Keto Diet. It is also recommended for people with blood sugar problems, pre-diabetes or diabetes because it works great for balancing blood sugar levels.
Who Should Steer Clear of Keto: If you can't tolerate fat, are vegan, vegetarian or almost entirely plant based, have a hard time sticking with a list of foods you can and cannot eat, or have issues with gallstones or have had your gallbladder removed keto probably isn't right for you.
What a Keto Day Looks Like:
A typical day may begin with eggs and bacon, with a side of avocado or tomato, along with a bulletproof coffee. Lunch may be a salad or steamed veg with a piece of protein and an olive oil dressing with shredded cheese on top. Dinner could be roasted salmon and broccoli with a low carb cheesecake for dessert!
Intermittent Fasting (also known as IF) IF is very different than Keto, but may offer the same benefits. Your sleep is better, your skin clearer, your mood happier, your digestion smoother, but it always involves some level of shortening or restricting your daily "eating window" so that your body is constantly pulling energy from the food you are taking in, forcing your body to use stored fat for energy.
Who Intermittent Fasting Works For: Intermittent fasting is perfect for someone who wants to lose weight rapidly, is tired of counting calories, tends not to be hungry in the morning and skips breakfast most days, who prefers to eat a few larger meals instead of grazing on smaller meals and snacks throughout the day, is ok being hungry and not giving into the temptation of nighttime grazing in front of the tv.
Who Should Steer Clear of Intermittent Fasting: Steer clear of IF you have blood sugar or hypoglycaemia problems or concerns, if you have a high metabolism that needs to be fired with small meals and snacks throughout the day, if you can't imagine going without breakfast, if you tend to get hangry or have a hard time going hungry. Night owls might also struggle with this way of eating if they tend to consume a large amount of calories in the late evening and very early morning.
What an Intermittent Fasting Day Looks Like:
The most popular way to intermittent fast is called the 16/8 Method.
Most people do this by fasting (aka not eating) after 8pm. They would skip late night snacking along with breakfast the next morning and then start eating again at 12:00pm with lunch and then dinner. All calories would be consumed within a 8 hour window between 12:00pm and 8:00pm. You can drink water, black coffee and other non-caloric beverages during your fasting window which can help with the hunger. People who do best with intermittent fasting tend to eat low carb, healthy meals during their eating window.
Other IF methods are the 5:2 method where you eat 5 days of the week and fast 2 days of the week, consuming just 500-600 calories on those days. The Eat. Stop. Eat. Method involves eating normally for 5-6 days a week and fasting by consuming no calories for 1-2 days of the week. The Alternative Day Method has you alternate between eating eating normally one day and consuming just 500 calories the next.