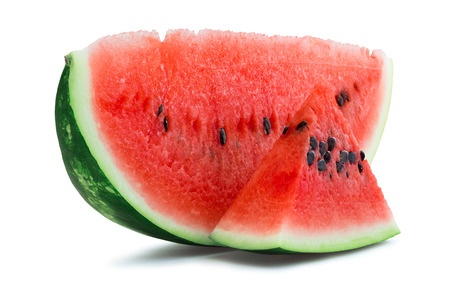 Summer is here and if we are lucky that usually means tons of bbq's, camping and beach days. Even for those of us that try to be conscientious about what we consume these settings can present some challenges. The traditional fare can include hamburgers, hotdogs, potato and pasta salads, soda pop, ice cream and popsicles, just to name a few. Now, I'm not suggesting you eat like a rabbit and avoid your favourite summer foods at all cost but there are some tips I can share to help you to stay healthy, hydrated and energized for the warm months ahead.
Staying hydrated is paramount! It's not just the heat; we tend to be more active with hiking, biking and water sports too. Let's take a look at some things we consume that may be dehydrating us:
Alcohol: I'm all for a little summer fun! A cup or two of water for every alcoholic beverage you consume will keep your body hydrated, which can prevents headaches and lethargy. The sun mixed with the dehydrating effects of alcohol can really wipe you out so be prepared!
Sugar and Processed Foods: Your body requires a lot of water to process sugars and/or preservatives found in foods like pop, pastas, ice cream, chips, muffins, and potatoes. Having your sweet tooth satisfied with fruits that have the sugar you crave and the water required to process it is a better option. Fruits like watermelon, strawberries and cantaloupe are in abundance this time of year so enjoy what's being harvested locally. Crunchy vegetables served with a bean dip is another great alternative: cucumbers, peppers, celery and radishes all have over 90% water. Kicking your craving for pop with fruit juice cut with sparkling water or kombucha will give your taste buds the fizzy feeling it likes, but with far less sugar, caffeine. Kombucha has great digestive health benefits!
Caffeine: While coffee and tea both contain caffeine, they also contain a lot of water. Having an iced coffee or tea isn't such a bad thing in my opinion. Just be mindful of having more than one or two. Make sure you are alternating with fresh water and try to avoid sugary iced coffee beverages by drinking your brew black instead or with a little stevia and your favourite milk substitute.
I hope this gives you some good strategies to implement for a happy and healthy summer. For further interest in adapting your diet to accommodate health conditions, dietary restrictions or general health improvement you can contact me, Vanessa McKay, CNP @ (604) 544-POLO (7656).
You might also like to read:
5 Foods that You May Think Are Healthy, But Are Not Actually That Good for You
Photo Copyright: mblach / 123RF Stock Photo