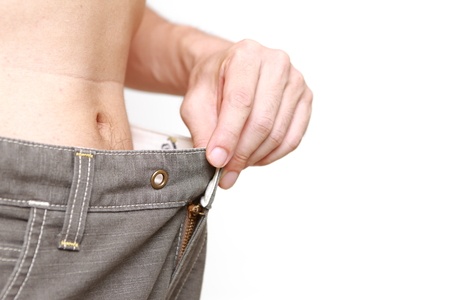 By Dr. Allana Polo
A lot of patients I see are frustrated with their weight loss efforts. Many have tried fad diets, and been promised by a billion dollar industry that they can lose weight quickly and effectively with a magic pill. I do offer a quick and effective weight loss method (our Pound a Day program - ask me about it!) but I caution patients at the start of the program, it isn't always going to be easy. Weight loss takes some effort; I wish there was some magic to it instead.
Through these patient interactions, I have learned a lot about what promises are out there: herbs and supplements that promise nearly instantaneous results. While it is true that some vitamins, minerals and foods are highly effective at promoting healthy weight loss, and that some people are stuck in the efforts because of deficiencies or food sensitivities, it rarely happens that we see results just from supplementation alone. I don't recommend diet pills.
It was in one of these patient interactions that I learned that some people are talking about iodine supplementation in the context of weight loss. I felt compelled to set the record straight: supplementing with iodine does not promote weight loss (unless you have a thyroid problem). Here is the article I wrote for Green Med Info.
Read Iodine Deficiency and Weight Loss: Is it the Next Big Thing?
Photo Copyright: / 123RF Stock Photo