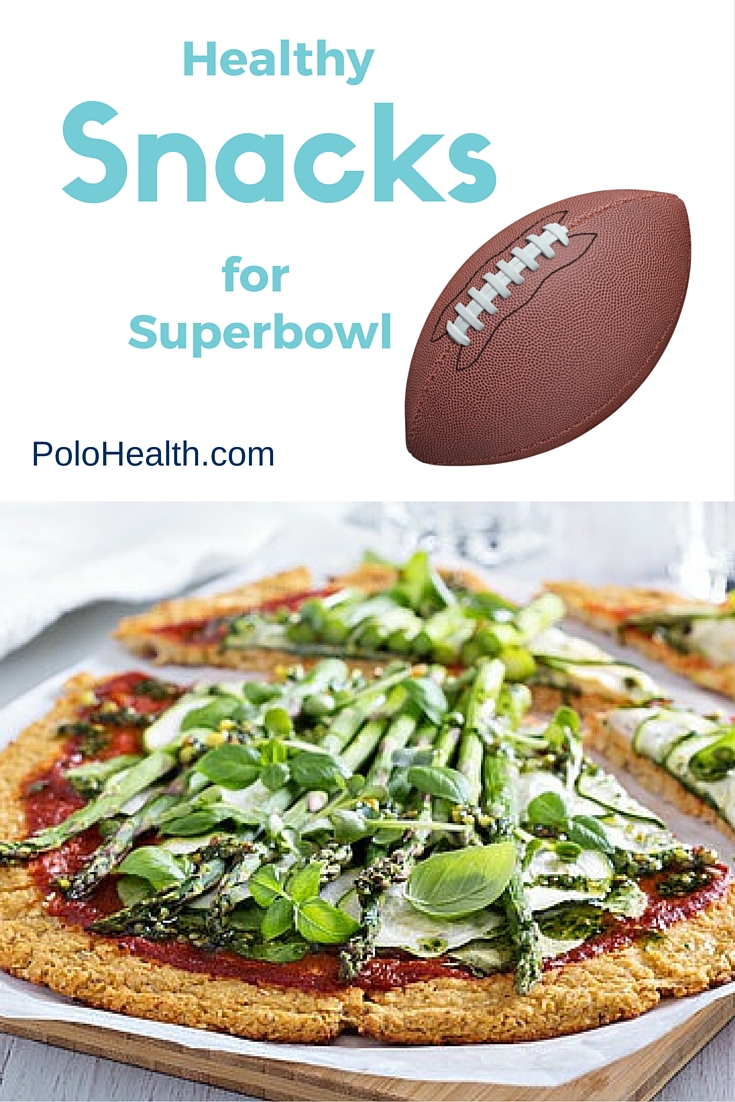 Yes you can eat healthy, even on Superbowl Sunday! This celebration of sport and good company may seem like the perfect excuse to get "off the healthy train" and indulge in some bright orange cheese sauce or chips galore, but partying hard for your favourite team doesn't have to derail your commitment to healthy eating. Here we are sharing some delicious recipes for nourishing and healthy food perfect for the big game.
Healthy Snacks for Superbowl Sunday
Chocolate Football Bliss Balls
1 cup raw almonds or Cashews or a mix of both
2 tbsp cacao powder
1 cup pitted medjool dates
1 tsp vanilla extract
½ cup dark chocolate chips
2 tbsp coconut oil
1/3 cup unsweetened shredded coconut
Honey or agave syrup to taste
3 tbsp all Natural Peanut Butter
Water or unsweetened almond milk if necessary to get to desired consistency
Instructions
1. Place the dates, vanilla extract and cacao powder into a food processor and blend until the mixture resembles a paste.
2. Add in the almonds and pulse several times, until your desired texture is achieved.
3. Add in the chocolate chips, shredded coconut, coconut oil and natural peanut butter and mix through with a spoon.
4. Add in water or almond milk if necessary to get to desired consistency
5. Roll into tablespoon sized balls and pop into an airtight container in the fridge for up to 1 week.
6. Roll into Football shapes and use white icing for the decorative lines on top.
Crockpot Mexican Pulled Chicken with Lettuce Wraps
This recipe is one of my favourites. it is quick, easy and delicious. Cooking with a crockpot means it is no fuss for game day!
Pack of 8-10 boneless, skinless chicken breasts and thighs
1 large jar of Salsa (I prefer Spicy for a bit of a kick)
1 pack of low sodium taco seasoning, or a homemade blend of chilli powder, paprika, onion powder, fresh garlic and a pinch of cayenne pepper
Optional: Chopped green peppers, Black beans or Canned corn
Romaine lettuce leaves for your "wrap" (Can substitute with soft Corn Tortillas if preferred)
Optional toppings: extra salsa, guacamole, shredded cheese, low fat sour cream
Instructions
1. Line the bottom of the crock pot with your raw chicken
2. Pour the entire large jar of salsa over top the chicken breasts making sure to evenly coat the chicken.
3. Add your pack of taco seasoning or individual spices to the mix
4. If you want, add beans, corn or green peppers.
5. Set your crockpot to low for 8 hours or high for 6 hours
6. With an hour left in the total cook time, begin testing the chicken by taking fork and beginning to shred it. When done, it will naturally pull apart. If it is still too tough to pull apart, come back to it 30 minutes later until it easily shreds.
7. Pull apart your lettuce into small cup size lettuce bowls.
8. Prepare your sides of guacamole, sour cream and shredded cheese Remove the shredded chicken from the crock pot and serve in the lettuce wraps.
Cauliflower Crust Pizza
This pizza recipe has become incredibly famous for 2 reasons! It's a healthier low carb option to traditional pizza and it actually tastes like the pizza you know and love! The key to making this pizza successful, is removing as much liquid as possible from the cooked cauliflower before baking it into a crust. Use cheesecloth if you need to, and drain the liquid a few times until it is as dry as possible. Make a healthy and light vegetarian pizza or throw on some delicious chicken breasts and BBQ sauce for a spin on your favorite BBQ chicken pizza.
1/2 head cauliflower, coarsely chopped
1/2 cup shredded Italian cheese blend
1/4 cup chopped fresh parsley and oregano
1 egg
1 teaspoon chopped garlic salt and ground black pepper to taste
Extra shredded cheese for the topping
Marinara sauce for the topping
Toppings you prefer (Mushrooms, spinach, tomatoes, chicken, peppers, onions)
Instructions
1. Place cauliflower pieces into the food processor and pulse until all the cauliflower is shredded creating a "rice like" texture.
2. Place a steamer insert into a saucepan and fill with water to just below the bottom of the steamer. Bring water to a boil. Add cauliflower and steam until tender, about 12 minutes.
3. Transfer cauliflower to a large bowl and refrigerate, stirring occasionally, until cooled, about 15 minutes.
4. Preheat an oven to 450 degrees F.
5. Line a baking sheet with parchment paper.
6. Stir Italian cheese blend, parsley, egg, garlic, salt, and pepper into cauliflower until evenly incorporated.
7. Pour mixture onto the prepared baking sheet; press and shape into a pizza crust.
8. Bake in the preheated oven until lightly browned, about 15 minutes.
9. Add your favorite toppings and marinara sauce and place back in the oven for another 10 minutes or until cheese is melted.
Quinoa Pizza Bites
These healthy and delicious pizza bites are great for any super bowl party other fun get-togethers! You will never know these bite size treats are full of protein, fiber and other key vitamins and minerals.
1 cup cooked quinoa
½ cup shredded cheese (I prefer tex mex with a slight kick)
1 egg
½ teaspoon salt (to taste)
½ teaspoon ground pepper
5 tablespoons of marinara sauce
½ teaspoon garlic powder
3 teaspoons each oregano and basil seasoning (Fresh and chopped is ideal)
Marinara Sauce, for dipping
Instructions
1. Cook the quinoa: Mix ½ cup uncooked quinoa with 1 ¼ cups water and a pinch of salt. Bring to a boil first and then lower heat and cook on medium. Cook the quinoa for about 15 minutes until fluffy.
2. Preheat oven to 400 degrees F.
3. Grease a 12 mini muffin tin pan.
4. Mix all of the ingredients together.
5. Put a tablespoon into each muffin tin, packing them in. Sprinkle extra shredded cheese on top with a dash of oregano
6. Bake for 12-15 minutes.
7.After baking, allow to cool on a wire rack for about 15 minutes and then remove from pan.
8. Serve with Marinara Sauce.
Enjoy the game! And the delicious food.
Photo Copyright: fahrwasser / 123RF Stock Photo