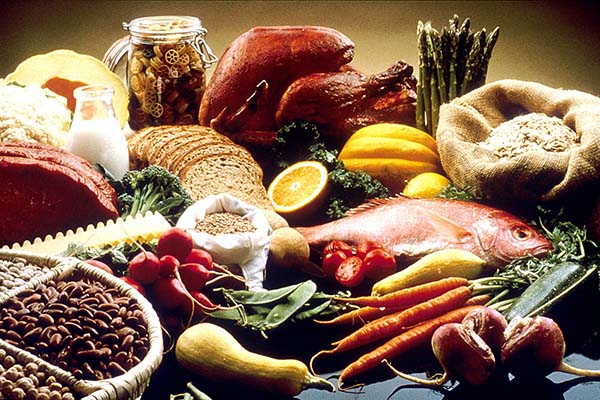 The Silent Killer. Sounds like the title of a movie you don't want to watch alone, late at night; it conjures up the image of a dark shadow lurking by the living room window, looking in on the unsuspecting babysitter. Unfortunately, the silent killer we're talking about here relates to your health and isn't something you can switch off or ignore.
High blood pressure, or hypertension, has earned this nasty nickname because it can be present without any symptoms. It's also one of the leading causes of death in North America. Unlike a horror movie, however, you have some control over how the scenes play out! Knowledge is power and there is plenty of information out there that is helpful, encouraging and even life-saving. I'm dishing out the goods here, like a handy cheat sheet for you to embark on a path to a heart-healthy lifestyle.
To begin with, it's important to understand what blood pressure is and why you don't want it to be high. Basically, as your heart pumps blood throughout your body, it pounds against the sides of your blood vessels. Your blood pressure is the strength of that pushing. So, you can see that if your blood pressure is too high, it's bad news for your arteries and your heart; they all become weaker. This can lead to heart attack and stroke.
As with most matters of the body, what you eat is vital! Let's take charge by understanding how nutrients affect our body so we can combat high blood pressure with some good eats! What you want to focus on is the relationship between potassium and salt in your body. These two must live in balance to keep your kidney happy. Your kidney eliminates fluids by filtering your blood, then sends the extra fluid to your bladder so it can see itself out. The kidney's job is important because if we retain too much fluid, our blood pressure goes up. Unfortunately, when we eat salt, we disrupt the kidney's work. But our friend, potassium, solves that problem by balancing out the effects of salt. It's like its superpower! Thankfully, we can get potassium from a variety of fruits, vegetables and other foods so we can create a delicious plan of action that starts in the kitchen.
8 Foods That Combat High Blood Pressure That Need To Be On Your Grocery List
Leafy greens. Get creative with your dark green lettuces, kale, swiss chard, mustard greens, spinach and cabbage! You can enjoy them in a salad but why not throw them in a smoothie? Frozen greens have just as many nutrients as fresh, and they help create the perfect texture for a creamy smoothie. Add a handful to your wrap or sandwich or wilt some on the stove with some balsamic vinegar to dress up your plate. Throw a little baby spinach into your tomato sauce in the last few minutes of cooking before you serve it on your whole-grain pasta. There are so many ideas out there that make eating at least one serving a day super easy.

https://lesliebeck.com/articles/2017/04/24/7-ways-to-eat-more-leafy-greens

Berries. These are also great fresh or frozen. A delicious addition to any smoothie or topped on cereal, granola or non-dairy yogurt, it's not hard to get in a handful of blueberries, raspberries or strawberries. Berries also make a tasty dessert or snack, so if you can't throw them in to a regular meal, you can have a guilt-free treat at some point throughout the day!
Beets. Also known as 'nature's candy' and with good reason! They are so tasty simply roasted. They have a natural sweetness and are totally versatile in how you can serve them up.
Oatmeal. Remember when you went to your grandma's house for sleepovers and she served you a comforting bowl of warm oatmeal in the morning? She knew what she was doing! It's a high-fiber, low-sodium way to start the day, and very easy to prepare. Try this overnight oats recipe and then add in your berries for extra heart-healthy goodness.

http://ohsheglows.com/2015/07/22/vegan-overnight-oats/

Bananas. Have you heard of the Potassium Bullet before? That would be your average banana, super high in potassium and just as easy to eat, even on the go. Just another reason to love this natural sweetener!
Salmon and other fish with Omega-3s. There are so many good things to say about eating fish like salmon, mackerel, trout and others. They do wonders for your heart health because their omega-3 fatty acids lower blood pressure and triglycerides. The ways in which you can prepare them are countless and they can easily be paired with leafy greens for a complete meal that you can feel good about.
Garlic. It makes sense that widening your arteries can lower your blood pressure, and superfood garlic does just that by increasing the nitric oxide in your body. Garlic is found in plenty of tasty (and aromatic!) dishes or if you're brave, you can swallow it raw after chopping a clove and letting it sit exposed to the air for a minute. Chase it down with a glass of water and carry on with your day, knowing you just did something awesome for your hard-working heart!
Olive oil. Last but certainly not least, it's easy to get in your good fats with some olive oil in your homemade salad dressing. You can make a simple vinaigrette like this one

https://www.kitchentreaty.com/how-to-make-a-simple-vinaigrette-salad-dressing/

to dress up those leafy greens, or toss some plain olive oil and chopped herbs onto pasta for a nice light lunch.
When you are armed with this knowledge and a heart-smart grocery list, the 'silent killer' has got nothing on you! Get your culinary creative juices flowing in the kitchen and write the plot of your healthy life.