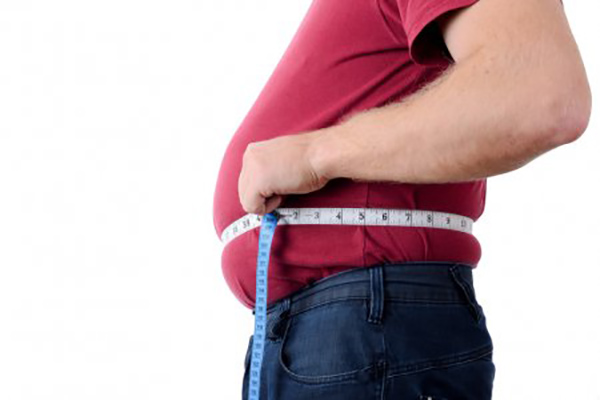 Are you feeling frustrated by the fact that you are "doing everything right" but the scale isn't budging?
Is it my metabolism?
Is it my genetics?
Is it my age?
You aren't wrong in thinking that something else must be going on. There are fundamental physiological reasons why you may be struggling to lose weight. Let's break it down
10 Reasons You Can't Lose Weight
***Before we get into some underlying causes of weight concerns, make sure your fundamentals are there:
Portion Distortion - I am not a fan of counting calories per se, but I am a fan of knowing the basics of what you are putting into your bodies… so over time you get to a point where you are conscious of your choices and no longer need to "count". I love my fitness pal for this reason and encourage all my patients/you to input a week's worth of food so you can visibly see where you may be going wrong.
People can overdo it 100% on "Healthy foods". Prime Example: Nuts. Nuts are a healthy addition to your diet- healthy fats, anti-inflammatory, source of protein, fiber etc. BUT one serving of Brazil nuts is 2 nuts! A serving of almonds… 6 almonds. So, if you are eating nuts like popcorn, you aren't going to lose weight. Same goes for other "healthy super foods" like avocado, chia, flaxseeds, hemp hearts, coconut products etc. etc. Sugar/carbs and sodium matter too, potentially more than calories/fats
Mindless eating

- Snacking while you are cooking/prepping a meal can translate into eating an entire meal before you sit down for your meal. Stay mindful of this. Along with other downfalls including licking a spoon, licking the knife you made your PB sandwich with, eating your kids food they didn't finish ETC
Real VS. Fake Ingredients — beyond the amount you are eating, is what you are eating. Many people who are trying to lose weight stick to "low calorie" food items, which are usually loaded with chemicals and ingredients that your body can't recognize. If your body can't recognize an ingredient, it will store it. Always remember, when you take an ingredient out to make it "low fat", "gluten free" "sugar free" etc., other ingredients have to be added in to help maintain the flavor and texture profile… these added ingredients are usually processed.
Weight loss is often about moving into a whole food, anti-inflammatory food plan that includes foods your body can recognize and therefore utilize efficiently.
***Now that we have covered some fundamentals, let's talk about underlying health concerns that can affect weight loss efforts:
Chronic Stress/ Cortisol and Adrenals

— Stress is a major factor for stubborn weight loss. We live stressful, fast-paced lives, more stressful than our body was ever designed or intended to handle. Stress elevates cortisol and adrenaline, hormones responsible for "fight or flight" in what your body perceives as an emergency —this is a healthy stress response. Chronic stress, however, creates a constant increase in Cortisol levels, which cause the body to "store and reserve" resources for a later time when we will need them. This is the Cortisol Belly or spare tire in the midsection people have a hard time losing when they are under stress.
Hormone Imbalances/ Estrogen Dominance-

Our Sex Hormones' are Estrogen, Progesterone, Testosterone and DHEA and all need to properly balanced for adequate weight management.
Estrogen Dominance — too much estrogen relative to progesterone (Since balance is key here) plays a role in weight gain. Estrogen is a fat storing hormone, whereas Testosterone is a fat burning hormone. Females who have high Estrogen levels (Xeno-Estrongen exposure in our environment too; Animal Products, Parabens, Plastics and BPA's etc.) are more likely to hold weight/fat around their thighs, butt, back, arms and bellies. Estrogen dominance can cause increased cravings and decrease metabolism. The balance here is lowering estrogen while increasing progesterone.
Low Testosterone — Not only is Testosterone a fat burning hormone, men and women lose it as they age ( Peak levels decline after 25yoa) T is required for muscle mass, and we all know how metabolically active muscle mass is. The drop in T can cause an increase in body fat, insulin resistance, heart disease and even certain cancers. Exercise is crucial here to help build T levels (Along with other support I can provide) but maintaining muscle mass and activity in the gym will maintain these levels quicker.
Lack of Consistent Quality Sleep

—Poor sleep habits and sleep loss can boost cortisol levels and accelerate pre diabetes and insulin resistance. Being on our phones before bed with the bright lights affects our ability to get into deep restful REM sleep. Furthermore, when you're tired, your body craves sugar for "energy" and calories. Notice when you are tired, you inherently want to eat more.
Food Sensitivities and Inflammation

— undiagnosed food sensitivities may contribute to weight gain or the inability to lose weight, fluid retention, increased appetite and Inflammation. One (of the many) weight loss hormones is called Leptin, which is responsible for regulating your body's appetite and metabolism. In healthy people, the production of leptin signals the brain to suppress appetite and speed up metabolism—leading these people to feel less hunger, burn more calories and lose the excess fat. Chronic inflammation, however, impairs the brain's ability to receive leptin's appetite-suppressing message.
Thyroid Dysfunction

—One of the more common imbalances I see in my practice is Hypothyroidism. Hypothyroidism, a condition where the thyroid gland does not produce enough thyroid hormone, is characterized by unexplained weight gain and/or difficulty losing weight. To find out if your thyroid gland is functioning properly, we need to do a blood test with all your thyroid markers; TSH, T3, T4, Thyroid antibodies. (Best bet is to do this privately so you get the whole panel) Cofactors are also involved in proper functioning of your thyroid such as Selenium, Iodine, Zinc, B vitamins. The key here is looking for "optimal". Not "normal" or "in range". The reference range for Thyroid health is quite large, so getting to an Optimal TSH is key.
Insulin Imbalance — if your blood sugar levels and insulin are off, you may experience intense carb cravings, a rollercoaster highs and lows of hunger/blood sugar and energy levels, difficulty losing weight and excess belly fat. Insulin resistance means your cells can't absorb the extra blood glucose your body keeps generating from the food you eat, and your liver converts the glucose into fat. Processed foods high in carbs and refined sugars (even natural sugars- think dried fruit) play a role in insulin resistance. Insulin imbalance can give rise to Type 2 diabetes so it is important to get those numbers under control. One of the most helpful ways to reduce blood sugar levels ( aside from the more obvious getting rid of carbs/sugars) is to practice Intermittent Fasting. This 16 hour "fast" helps your body burn off glycogen stores that may be contributing to weight gain.
*** Lastly, address the mental-emotional and psychological reasons behind your eating, and the effect they are having on your weight loss efforts:
Heart, Head and Habit Hungers VS. Healthy Hunger — the terms I have coined in my practice for the psychological reasons people overeat and turn to food.
Healthy hunger: Hunger as we know it
Heart Hunger: Emotional eating
Head Hunger: Scheduled eating
Habit Hunger: Habitual eating