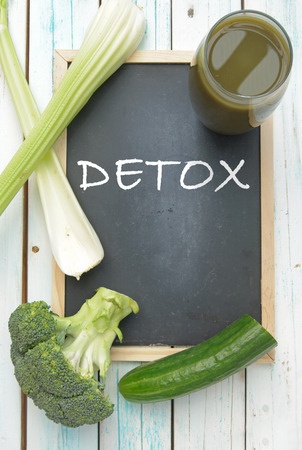 January is a popular time to set health goals and to start new weight loss or healthy eating programs. But so many of us approach the new year confused about how to get started eating better, cleansing the body (inside and out!) and moving toward wellness.
At Polo Health + Longevity Centre we have decided to challenge each other to a little workplace fun! Several of our practitioners have all decided to embark on a detox program. And we hope you will join us; it is a great way to learn more about lasting lifestyle changes! A detox is an opportunity to be kind to your body, to cleanse from the crap you may have consumed over the holidays and to start your new year with a fresh mind, and feeling great.
So just what is a detox?
Our bodies are built to naturally remove impurities and foreign junk via the liver but also the kidneys, intestines, lungs, lymph and skin. But our exposure to toxins (in food in the form of pesticides and preservatives, in plastic products that leach into our food or water, and all around us in the air) can sometimes load up our body and make it hard for the liver and other organs to keep up. A detox is a way to help the body better eliminate the stuff that invades it, towards a better and more vibrant system all around. By following detoxification principles, you can...
- Kick start weight loss, or move stubborn pounds;
- Improve the tone and clarity of your skin;
- Enjoy increased energy and a brighter mood;
- Overcome pain and inflammation;
- Experience stress relief;
- Fix chronic digestive problems.
A detox can take many forms and some popular (even ancient) forms include:
- Fasting;
- Eliminating certain foods;
- Juice cleanses;
- Sauna, hot baths, steam;
Our program at Polo Health will include a couple of different components - including giving up certain foods, adding in key supplements and taking advantage of our Infra Red sauna and colon hydrotherapy. If you want to join us, come to our info night happening January 12 at 6pm at 711 Columbia Street. Click here for more info. And follow along on Facebook, and here on the blog, as we share resources.
Anyone can detox, anytime. But it is best to seek medical guidance when embarking on one, and when finishing a detox. We can help you smoothly transition, while making lasting lifestyle changes.
Photo Copyright: / 123RF Stock Photo